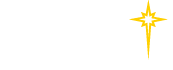 Find a Practice/Location
View All

Rehabilitation

St. Luke's Pediatric Rehabilitation
St. Luke's North
153 Brodhead Rd.
Bethlehem, PA 18017
484-526-3200
484-526-3768 (fax)
Maps & Directions
Helping children is our specialty. At St. Luke's Pediatric Rehabilitation, our staff offers a multidisciplinary approach and individual solutions to children who are struggling with a wide range of disorders including, but not limited to:
Cerebral Palsy
Spina Bifida
Autism
Down Syndrome
Torticollis
Development Delay
Seizure Disorders
Brain Injuries
Auditory Processing Disorders
Individualized Treatment Plans
Treatment plans are created on an individual basis following an evaluation with a therapist. Active participation in therapy and carryover activities by the patient and caregiver are essential for progress.
BOX W/TABS
St. Luke's offers rehabilitation services for children with development delays or who are recovering from a serious injury or illness. Our Inpatient Rehabilitation Department of St. Luke's University Health Network provides therapy to individuals who have sustained physical, cognitive, communication, social and emotional disabilities. Our therapists and audiologists are highly skilled professionals dedicated to using therapeutic interventions in order to regain and promote the health and wellbeing.
For outpatients, St. Luke's has many locations in the area that offer the latest techniques and equipment to help the healing and rehabilitation process. We will work with you both to help your child reach his or her potential. St. Luke's Physical Therapy offers services for children in Northampton, Lehigh, Bucks, Carbon, Schuylkill and Monroe counties.