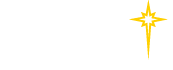 Find a Practice/Location
View All

Pulmonology

Providing comprehensive pulmonology care for children in our community.
Pediatric pulmonologists diagnose, treat and manage children from birth to 21 years old with breathing and lung diseases. Pulmonologists use procedures such as spirometry, bloodwork, chest X-rays, CT scans, bronchoscopies and sleep studies to diagnose chronic lung disease. Because lung diseases are often chronic requiring ongoing care , pediatric pulmonologists are well-versed in working with patients, families and other specialists on your health care team.
Pediatric pulmonology services include treatment of:
Chronic cough and Recurrent Wheezing
Difficulty breathing and Shortness of Breath
Recurring pneumonia (infection of the lungs)
Allergy and Asthma (chronic inflammation of the airways)
Cystic fibrosis (a genetic disease with pulmonary and nutritional symptoms)
Snoring and Apnea (when a child's breathing stops for a prolonged time)
Congenital Lung Diseases
Difficult or Noisy breathing
Aerodigestive Conditions
Neuromuscular Conditions
Why Choose Us
Whether complex, present at birth or acquired, you will have many questions about your child's health care. Our team is here to provide the answers you need and the treatment options you and your child deserve. We are specially trained to work with the individual and unique needs of pediatric patients and their families. At St. Luke's, we also offer direct access to additional highly qualified pediatric experts to create a comprehensive, individualized treatment plan based on your child's specific condition.