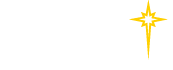 Find a Practice/Location
View All

Endocrinology

St. Luke's Pediatric Endocrinology service and its expert care providers specialize in the evaluation and treatment of issues with growth, puberty, diabetes and other disorders related to the hormones and the glands that produce them. Problems seen by pediatric endocrinologists are often quite different from those commonly seen by endocrinologists who care for adults. Our specialists work closely with other specialists and your pediatrician or family physician to meet your child's individual needs.
Some conditions we treat:
Type 1 and Type 2 Diabetes
Growth problems ("short stature")
Disorders of the hypothalamus, pituitary gland, parathyroid glands, adrenal gland, ovary or testis
Vitamin D deficiency
Thyroid disease
Premature or delayed puberty
Polycystic ovarian syndrome
Problems related to weight
Our team treats diabetic patients and works closely with St. Luke's Diabetes Education Center to manage their care. The Diabetes Education Center offers:
Pediatric Diabetes Nurse Educators
Pediatric Diabetes Nutritionists
Comprehensive Type 1 New Onset Program
Insulin Pump Therapy Management
Please click here to learn more about the St. Luke's Center for Diabetes and Endocrinology.