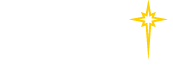 Find a Practice/Location
View All

Hospitals
Fitness & Sports Performance Centers
View All
Outpatient Centers
View All

St. Luke's Center
Administrative Offices
Endocrinology

Dr. Pamela Abrams is a specialized pediatric endocrinologist at St. Luke's Center for Diabetes & Endocrinology.
Dr. Abrams treats children from birth to 18 years old and provides care for patients with conditions, such as:
Type 1 and Type 2 Diabetes
Growth problems ("short stature")
Disorders of the hypothalamus, pituitary gland, parathyroid glands, adrenal gland, ovary or testis
Vitamin D deficiency
Thyroid disease
Premature or delayed puberty
Polycystic ovarian syndrome
Problems related to weight
Dr. Abrams treats diabetic patients and works closely with St. Luke's Diabetes Education Center to manage their care. The Diabetes Education Center offers:
Pediatric Diabetes Nurse Educators
Pediatric Diabetes Nutritionists
Comprehensive Type 1 New Onset Program
Insulin Pump Therapy Management
Please click here to learn more about Dr. Abrams and the St. Luke's Center for Diabetes and Endocrinology.