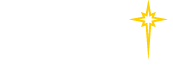 Find a Practice/Location
View All

Rheumatology

St. Luke's University Health Network in partnership with St. Christopher's Hospital for Children's brings subspecialty medicine to children of the Lehigh Valley. St. Christopher's Rheumatology Department is a leader in providing comprehensive services for the evaluation and treatment of children with a wide spectrum of acute and chronic rheumatic disorders at St. Luke's North. A multidisciplinary approach draws on the experience of nurse clinicians, occupational and physical therapists and other support staff.
Consultative or chronic care is provided to children with:
Juvenile Idiopathic Arthritis
Systemic Lupus Erythematosus
Dermatomyositis
Lyme Disease
Acute Rheumatic Fever
Vasculitis Syndromes
Periodic fever disorders
Musculoskeletal pain syndromes
Scleroderma
Special programs exist for the assessment and care of children with periodic fever syndromes and chronic musculoskeletal pain. Care is coordinated with other services, such as occupational and physical therapy, ophthalmology, orthopedic surgery, nutrition, and social work.
The Section is a member of the nationwide Pediatric Rheumatology Collaborative Study Group, which enrolls selected children from the United States with various pediatric rheumatic disorders in trials of newer medications, long-term pharmacologic surveillance, and population studies. The Section actively participates in several research protocols designed to advance progress in the field of pediatric rheumatology.
St. Christopher's Hospital for Children participates in a statewide Children's Arthritis Network.
In addition many St. Luke's rheumatologists provide comprehensive services for children and teenagers. click here to find a doctor.
St. Luke's North
153 Brodhead Road Bethlehem
Phone: 484-526-4975
Fax: 484-526-6485