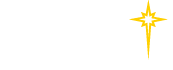 Find a Practice/Location
View All

Plastic Surgery

Providing Expert Care for the Youngest Patients
From infants to adolescents, plastic surgery can help treat congenital differences and injuries that affect a child's function or appearance. Our team will take the time to evaluate each condition and recommend the best treatment. For children with physical differences, plastic surgery can be a major factor in helping a child develop a more assured, positive self-image. We get to know your child, and you, while building and providing care that is anything but ordinary! Our St. Luke's doctors and staff will provide compassionate care for your child.
Pediatric plastic surgery services include treatment of:
Birthmarks - Pigmented and Vascular
Cleft Lip and Palate
Otoplasty - Surgical and Non-surgical "ear re-shaping"
Breast Asymmetry and Deformities
Extra Digits/Webbed Fingers & Toes
Ankyloglossia - "Tongue Tie"
Nasal and Facial fractures
Repair/Reconstruct Tissue After Injury
Cosmetic Procedures for Nose/Chin/Face etc.
Scar Revision
To learn more about Plastic Surgery visit: St. Luke's Plastic & Reconstructive Surgery.