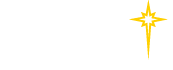 Find a Practice/Location
View All

Dental

There are few things that can brighten a parent's day as much as seeing a child smile. But if your children suffers from cavities, cracked teeth or jaw pain, you want to get them smiling again as soon as possible.
The American Academy of Pediatric Dentistry The American Academy of Pediatric Dentistry recommends a dental check-up at least twice a year for most children. Regular dental visits will help your child stay cavity-free. Periodic cleanings remove debris that build up on the teeth, irritate gums, and cause decay. Research also demonstrates a link between bad teeth and low esteem, bullying and low grades.
Star Wellness offers a wide range of dental services for your children at three convenient locations, Bethlehem, Easton and Allentown. We offer pain-free comprehensive exams, cleanings and sealants, with an emphasis on oral disease prevention. We are also the only local healthcare facility that offers three Star Wellness mobile dental vans that serve Allentown, Easton, Bethlehem, Quakertown, and Carbon County. Please ask your school nurse how to access the Star Wellness dental vans through your child's school.