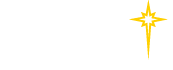 Find a Practice/Location
View All

Sleep

Did you ever hear a friend or coworker brag about how little sleep they get? Sleep should not be viewed as a luxury, and getting too little sleep should not be a status symbol. Sufficient sleep is increasingly being recognized as an essential aspect of health promotion and chronic disease prevention. One third of American adults and 70 percent of teens are not getting the recommended amount of sleep, according to the Centers for Disease Control and Prevention (CDC) and the National Institutes of Health (NIH). Many people consider sleep a low priority, and only go to bed once everything else (and maybe a few hours of their favorite TV series!) is done.
Sleeping less than 7-9 hours each night is tied to a number of chronic diseases and conditions. Would getting to bed on time seem more important for you and your family if you knew that it might help reduce your risk for diabetes, high blood pressure/hypertension, stroke, obesity, and even depression and cancer? Also, drowsy driving can be as dangerous — and preventable — as driving while intoxicated. Drowsy drivers may cause 5,000-6,000 fatal car and work related accidents every year.
There are many things that affect the amount and the quality of the sleep you get. Some people have trouble falling asleep, while others fall asleep, but wake up often and have difficulty falling back to sleep. Others may have irregular work schedules, work nights, or have health conditions such as sleep apnea or restless leg syndrome that impact their sleep.
Click here for a list of 11 sleep rules that can help you get your "zzzzzs".
If you are having trouble sleeping, consider taking this Sleep Quiz, or contact the Sleep Disorders Centers at St. Luke's for help with evaluating, testing and treating problems with sleeping.