St. Luke's Rodale Institute Organic Farm

St. Luke's University Health Network is committed to raising awareness about the importance of healthy eating and the impact of food choices on overall health and well-being. Through our partnership with Rodale Institute, we are creating a "farm to hospital" operation, growing organic produce for our patients, visitors, employees and community.
St. Luke's Rodale Institute Organic Farm is located on 14 acres at St. Luke's Anderson Campus in Bethlehem Township. Certified Organic, the farm produces 70 varieties of 30 types of produce – vegetables and fruit -- supporting St. Luke's cafeterias and the Community Supported Agriculture (CSA) program for St. Luke's employees.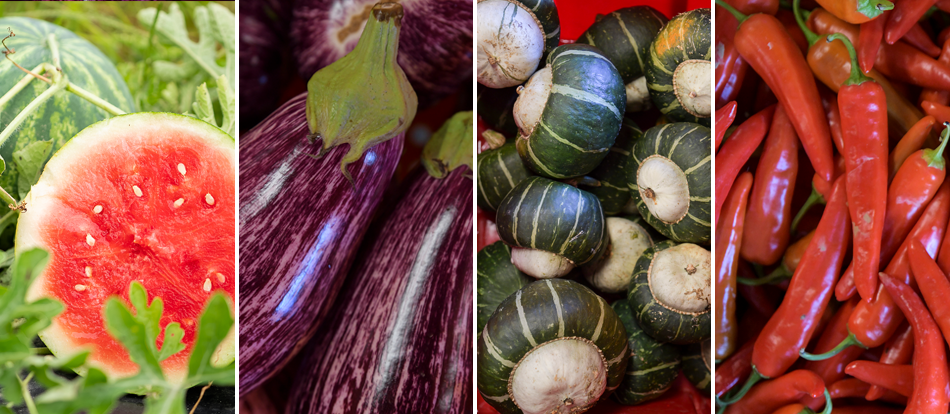 What's in Season?
Winter: Farm planning, equipment maintenance, high tunnel production Produce: leafy greens, microgreens
Spring: Seed starting, field preparations, transplanting Produce: cabbages, lettuce, carrots
Summer: Harvesting, cover cropping, distribution Produce: tomato, corn, cucumbers, potatoes
Fall: Field clean up. Produce: Brussel sprouts, chicory, beets, squash, herbs, cut flowers
"Down on the Farm"- 2022 Updates
We sold a total of $1,456 in herb sales, as of May.
Our CSA began in June - the St. Luke's farm has 300 total shares available, creating $122,500 in revenue for the whole season.
200 shares for employee wellness & 100 shares for the clinical trials.
We currently have our spring brassicas, roots, and lettuce, potatoes, alliums, solanaceous, strawberries, brambles, cucurbit winter squash, melons on the farm.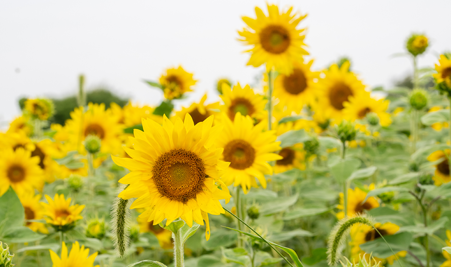 Meet Our Farmers
Aslynn Parzanese, St. Luke's Organic Farm Manager
Aslynn oversees farm operations at St. Luke's Rodale Institute Organic Farm. A Berks County native, Aslynn has been working with holistic health & farming practices since 2016, and in 2019 she participated in the Rodale Institute's Farmer Training (RIFT) program, where she received hands-on training to operate a highly diversified, certified organic farm. Her favorite vegetable is a beet.
Ross Williams, Farm Technician
Ross is a graduate of Penn State, where he received a B.S. in Hospitality Management with an emphasis in the culinary arts. He has diverse farm experience from floriculture to organic vegetable production and has worked in kitchens around the world discovering the benefits of organic nutrient dense foods. Although Ross is now dedicated to his passion for farming, he still explores his love for the culinary arts in his free time.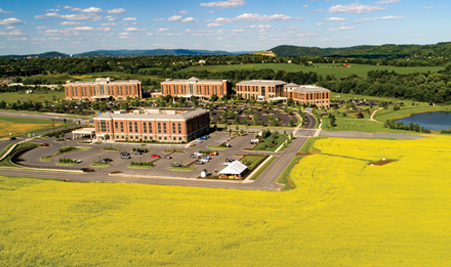 Want to Learn More?
If you are Interested in a tour of the farm, please complete our Farm Tour Form to request a tour with a member of our farm team by clicking here.
Thinking of getting your hands dirty? Learn more about volunteering and employment opportunities at the St. Luke's Rodale Institute Organic Farm.
Ed Nawrocki, President and Charles DeLeva, Executive Chef at St. Luke's Anderson discuss how the farm benefits patients at St. Luke's.
St. Luke's Rodale Institute Organic Farm on the peak.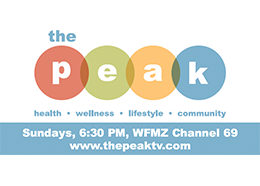 NationSwell Documentary - From Farm to Patient: How One Medical Facility is Rethinking Hospital Food.
Fresh Produce and a Fresh Perspective.