St. Luke's Rodale Institute Organic Farm

St. Luke's University Health Network is committed to raising awareness about the importance of healthy eating and the impact of food choices on overall health and well-being. Through our partnership with Rodale Institute, we are creating a "farm to hospital" operation, growing organic produce for our patients, visitors, employees and community.
St. Luke's Rodale Institute Organic Farm is located on 14 acres at St. Luke's Anderson Campus in Bethlehem Township. Certified Organic, the farm produces 70 varieties of 30 types of produce – vegetables and fruit -- supporting St. Luke's cafeterias and the Community Supported Agriculture (CSA) program for St. Luke's employees. The St. Luke's Farm aims to connect soil health with human health by bridging the gap between farming and healthcare.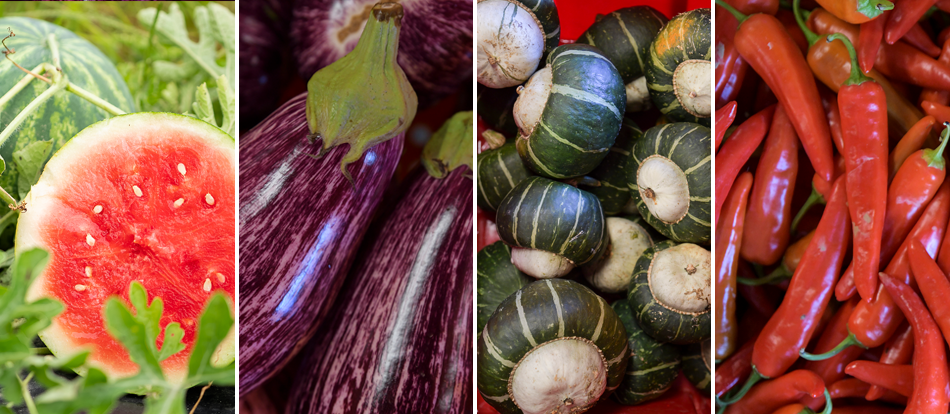 What's in Season?
Spring: Herbs, Lettuces, Broccoli, Radish, Turnips, Kale, Peas, Scallions, Kohlrabi, Plant Sales
Summer: Peppers, Eggplant, Sweet Corn, Tomatoes, Summer Squash, Cucumbers, Melons, Strawberries, Edible Flowers
Autumn: Cauliflower, Cabbages, Winter Squash, Onions, Shallots, Sweet Potatoes, Potatoes, Carrots, Beets, Bouquets
"Down on the Farm"- 2023 Updates
Wholesale distribution to twelve St. Luke's hospital kitchens to supplement the chefs menus with organic produce.
The St. Luke's farm produces 150 shares for 6 sites of the Employee Wellness CSA program.
Beginning in 2022, the farm continues to implement perennial crop systems. This includes blueberries, raspberries, blackberries, apples, strawberries, melons, and pears.
The farm is welcoming six seasonal interns to support in all aspects of organic production.
The goal of the farm is to grow 60,000 pounds of produce this season, all to be distributed through the SLUHN.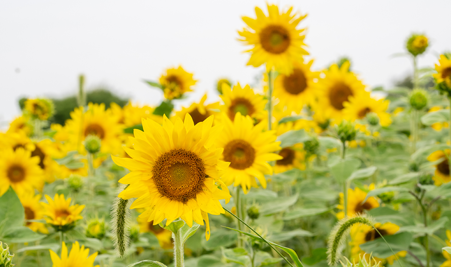 Meet Our Farmers
Aslynn Parzanese, Farm Manager
Aslynn has worked with the Earth for the last seven years. In February of 2019 she began working with the Rodale Institute. As a graduate of the (RIFT) program, she continued to become the St. Luke's Farm Manager in August 2021. Aslynn oversees all farm operations for annual and perennial organic crop production while serving as a liaison for the partnership. Her studies in holistic health support her career in farming by connecting soil health, environmental health, and human health. When Aslynn is off the farm, you can find her continuing her education in Yoga Therapy at the Kula Kamala Ashram in Berk County, Pa and tending to the "farm's mascot", her pet cat Nimbus.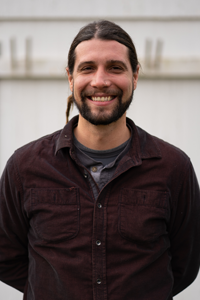 Ross Williams, Farm Technician – Annual Production
Ross is farm technician at the St. Luke's farm and this is his second full season with the Rodale. Ross has over five years of farming experience and still loves every second of it. He didn't expect to be in the agriculture industry but could not be happier. Ross finds it therapeutic to work with the Earth. He has held many odd jobs throughout his career and has a degree in hospitality management from Pennsylvania State University. He finds passion from the anticipation associated with the life cycle of the crop: seeds, transplant, crop, and harvest. "This is the foundation of all health and wellness."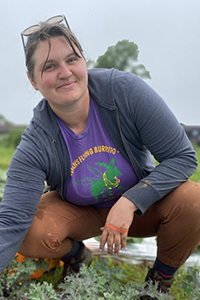 Elyse Suter, Farm Technician – Distribution Coordinator
Elyse Suter is a farm operations technician specializing in distribution. This will be her second season at the St. Luke's Rodale Organic farm. She joined Rodale after managing the produce department at Whole Foods Market in Allentown for 3 years. Her goals for this season include refining the CSA and wholesale program, expanding our food safety protocols, and helping to grow, wash and pack some of the best organic produce in the area. Elyse holds a bachelor's degree in English and History from Hofstra University where she focused on creative writing and won the Academy of American Poet's first prize for outstanding young poet. In her free time, she enjoys hiking with her Siberian husky Moon, traveling as much as possible, reading and seeing live music. She also collects cookbooks and looks forward to sharing more recipes this season!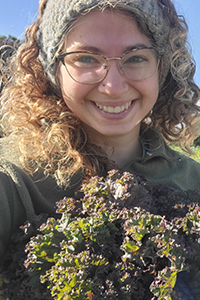 Katelynn Erm, Farm Technician – Perennial Production
Kate serves as a farm technician at the St. Luke's Farm. She started May 2022 as a seasonal farmhand but joined the team full-time in October 2022 to focus on all perennial production. This includes blueberries, raspberries, black berries, apples, pears, asparagus, and herbs. Before becoming a farmer, Kate gained experience within the field of culinary arts and received a Bachelor of Science degree in Nutrition & Foods. Her passion for growing food started while volunteering with her university's community gardens. When not on the farm, Kate enjoys hiking, camping, leathercrafting, and herbalism.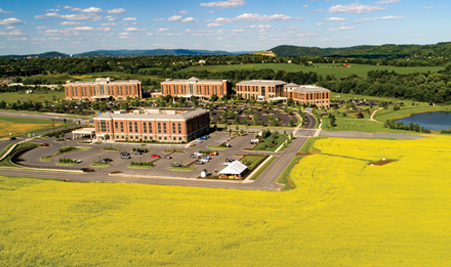 Want to Learn More?
If you are Interested in a tour of the farm, please complete our Farm Tour Form to request a tour with a member of our farm team by clicking here.
Thinking of getting your hands dirty? Learn more about volunteering and employment opportunities at the St. Luke's Rodale Institute Organic Farm.
Ed Nawrocki, President and Charles DeLeva, Executive Chef at St. Luke's Anderson discuss how the farm benefits patients at St. Luke's.
St. Luke's Rodale Institute Organic Farm on the peak.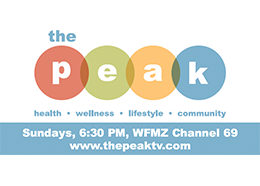 NationSwell Documentary - From Farm to Patient: How One Medical Facility is Rethinking Hospital Food.
Fresh Produce and a Fresh Perspective.