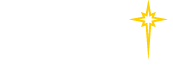 Find a Practice/Location
View All

Nutrition for High Blood Pressure

Follow a lower salt diet to help control high blood pressure.
Limit salt in cooking to 1/2 teaspoon daily in cooking. Do not add salt at the table.
Avoid canned foods and processed foods, such as TV dinners.
Avoid fast foods.
Increase calcium intake by consuming three cups of skim or 1% milk, yogurt or calcium-fortified orange juice.
Increase fiber in your diet by eating fresh fruits, vegetables and whole grain breads and cereals.
Maintain or attain healthy weight. Watch portions, especially of high sugar beverages and desserts.
If approved by your doctor, exercise regularly to promote weight reduction, heart health and overall wellness.
Contact your doctor before making any diet changes as related to your medical condition.
To make an appointment for nutrition counseling:
Outpatient diet counseling — 484-526-1000
Diabetes Center — 484-526-3025