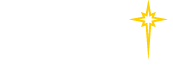 Find a Practice/Location
View All

Nutrition for Stroke

Diet is important to help prevent stroke. Blood pressure control is an important risk factor that is influenced by diet as well.
Limit salt intake to 1/2 teaspoon daily in cooking only. Do not salt foot at the table.
Avoid high sodium foods such as canned soups, canned vegetables and TV dinners.
Maintaining or achieving a healthy weight lowers the risk of stroke and also promotes blood pressure control.
Include adequate calcium in your diet, such as three 3 cups of skim or 1% milk, yogurt, or calcium-fortified orange juice. Studies have shown this to help control blood pressure.
Exercise as prescribed by your doctor will help promote a healthy weight and blood pressure level.
Lower the saturated fats in your diet by eating lean red meats, fish, and poultry. This also is heart healthy.
Increase fiber in your diet to at least 25 to 30 grams daily. Include fresh fruits, vegetables and whole grain breads and cereals to your diet.
Contact your doctor before making any diet changes as related to your medical condition.
To make an appointment for nutrition counseling:
Outpatient diet counseling — 484-526-1000
Diabetes Center — 484-526-3025