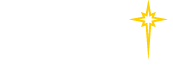 Find a Practice/Location
View All

Nutrition for Kidney Disease

End-stage kidney disease generally requires many dietary changes such as limiting salt, potassium, phosphorus and fluids.
If you are on hemodialysis, you require more protein in your diet. The best sources are lean meats, fish, poultry and eggs.
Limit salt in cooking to 1/2 teaspoon daily and do not add any salt at the table. Do not use salt substitutes. Avoid canned vegetables and TV dinners.
Limit high potassium food sources such as citrus fruits, potatoes and green leafy vegetables.
Keep portions of milk and milk products to one cup daily.
Limit fluid intake as prescribed by your doctor (generally 4 to 5 cups daily).
Eat three meals-a-day. A nutritional supplement may be prescribed by your doctor or registered dietitian if you require additional calories, protein and vitamins. If you are on dialysis, the dietitian at the dialysis unit will create a diet to fit your unique needs.
Contact your doctor before making any diet changes as related to your medical condition.
To make an appointment for nutrition counseling:
Outpatient diet counseling — 484-526-1000
Diabetes Center — 484-526-3025