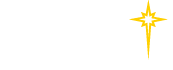 Find a Practice/Location
View All

Health Maintenance

According to CDC, 6 in 10 US adults have a chronic disease and 4 in 10 have two or more chronic diseases. Our lifestyle and health behaviors can have a considerable impact on our health. An ongoing commitment to a healthy lifestyle, regular visits to your health care provider(s) and taking advantage of recommended screenings and vaccines will help you lead a long and healthy life, with less risk for developing a chronic health condition or communicable disease.
If your overall health is good, continue to maintain healthy habits to increase your chances of maintaining good health. Talk with your provider about the most important steps you can take to maintain good health. If you are in poor health, there are care management and chronic disease management programs available that may be able to help you. Please talk with your doctor to develop an action plan to address your health problems.
Not sure what you need to do to get on track with your health? Talk to your doctor or health care provider, and follow up regularly to make sure you know your numbers and stay on top of your health. If you don't have one, Find a Doctor today!