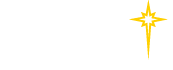 Find a Practice/Location
View All

Substance Misuse

If you choose to use a substance, such as caffeine or alcohol, how do you know if you are overdoing it? Here are some questions that might help point you in the right direction.
Is it difficult to function before noon without coffee?

Has anyone ever told you that you drink too much?

Have your kids asked you to stop smoking?

Do you need a glass of wine to get to sleep at night?
If you answered yes to any of these questions, it might be time to think about cutting back. If you are unsure of whether you need to, ask your healthcare provider. See your primary care provider to start this conversation, or contact St. Luke's Behavioral Health Addiction Services. If you don't have insurance, assistance is available through Lehigh County Drug and Alcohol at 610-782-3555 or by clicking here.
St. Luke's employees and their families have access to a confidential and free Employee Assistance Program (EAP). For more information, click here.