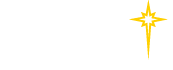 Find a Practice/Location
View All

Anxiety

Research conducted by the National Institute of Mental Health has shown that anxiety disorders are the number one mental health problem among American women and are second only to alcohol and drug abuse among men. Nearly 40 million people in the U.S. alone have suffered from panic attacks, phobias or other anxiety disorders in the past year.
Generalized Anxiety Disorder is diagnosed when a person has excessive anxiety and worry occurring more days than not for at least 6 months and finds it difficult to control the worry. He/she may be feeling restless, easily fatigued, irritable, unable to concentrate and tense. Sleep disturbances are also common. Types and severity of anxiety varies and can cause significant impairment in activities of daily living if left untreated.
What are some causes of anxiety?
Heredity
Childhood circumstances
Cumulative stress over time
Significant personal loss
Significant life change
Stimulants and recreational drugs
Trauma
Anxious self-talk
Mistaken beliefs
Withheld feelings
…and the list goes on.
If you, someone you know or one of your patients is experiencing any form of anxiety, please know that there is help and hope.
Please call us to schedule a time to meet with a professional who can help lower stress and discuss and decrease the symptoms of anxiety.
---
For more information, or to make a referral, please call:
Innovations Partial Hospitalization Program at 1107 Eaton Avenue, Bethlehem, PA
484-526-3838
Blue Mountain Partial Program at 512 Bank Street, Bowmanstown, PA
610-852-4061
Behavioral Health Intake at 1107 Eaton Avenue, Bethlehem, PA (psychiatric evaluation or outpatient counseling)
484-526-2400