Mindfulness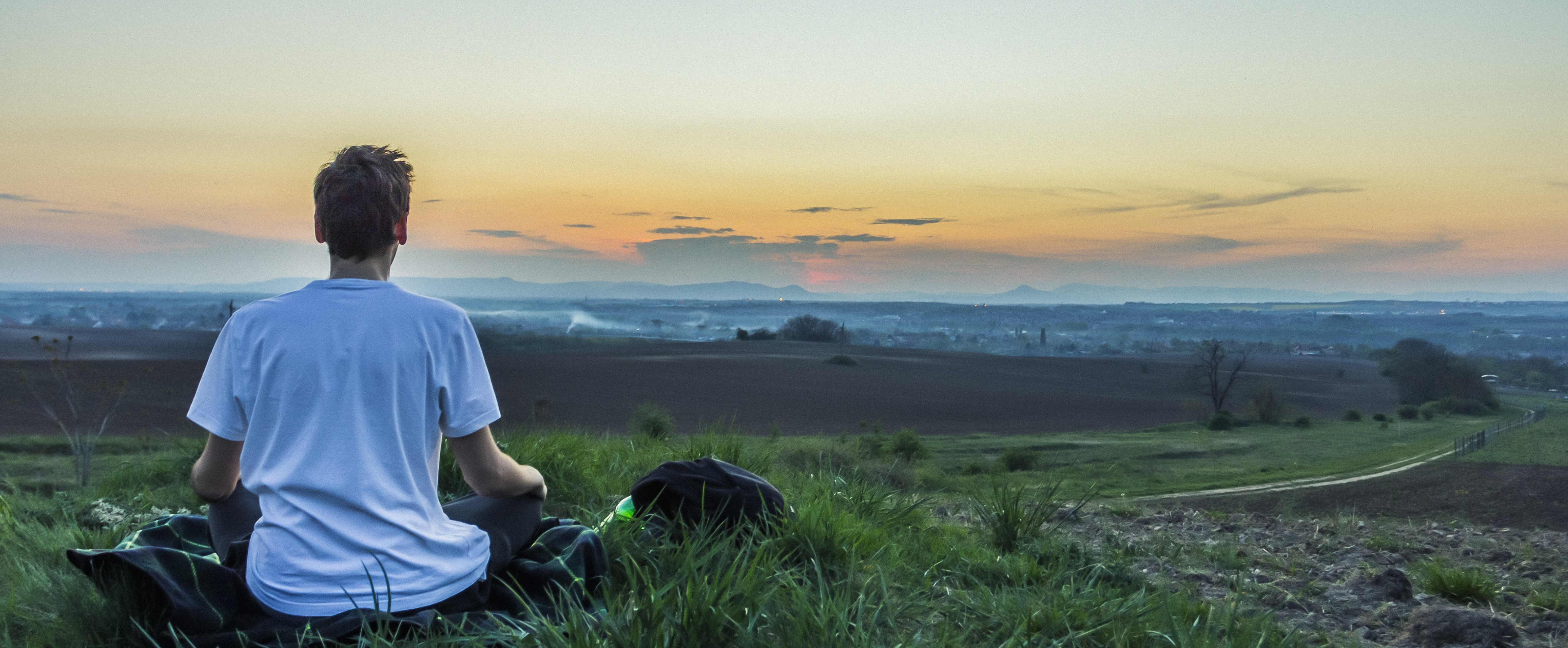 There are many things in life that are beyond our control that can cause stress or distress – injury or illness, a family or work crisis, or genuine time pressure and deadlines.
These uncontrollable situations are almost always accompanied by stressful thoughts: Why isn't anyone helping me? I'll never get it done! Why me?
Through mindfulness, we can practice focusing on the present, releasing our "what if" mind wondering, and becoming more aware of and exploring new patterns of thinking and ways of reacting. This intentional presence in the moment can create freedom from pain that arises in difficult or stressful situations.
WHAT IS MINDFULNESS
John Kabat-Zinn, founder of Mindfulness Based Stress Reduction, explains mindfulness as the "awareness that arises through paying attention, on purpose, in the present moment, non-judgmentally".
Mindfulness is an ability we all possess and is available to us in every moment. While so, many of us are out of practice, as we go through our days and moments on "auto pilot". When mindfulness is practiced daily through body-based practices such as meditation, body awareness, and mindful movement, you train your brain to use this life changing ability.
Research shows mindfulness courses help us develop skills to see positive changes in brain activity which in turn can lead to improved well-being and reduced stress and risk for developing various diseases. Skills learned in a mindfulness course don't disappear when the class ends. When you train your mind, you physically change the structure of your brain and how you experience moments throughout your life.
HOW IT HELPS
Mindfulness practices and techniques encourage you to develop presence, concentration, clarity, emotional positivity, and a clear understanding of what is arising in the present moment. Being present also increases psychological flexibility.
Each 8-week mindfulness training provides life-long skills that are scientifically proven to transform the brain and our way of experiencing life. These skills help quiet, manage, and cure the anxiety, anger, discontentedness, sleeplessness, repetitive thoughts, and confusion that frequently overwhelm us.
MINDFUL SKILL DEVELOPMENT
Mindfulness practice is skill-based. In mindful training you develop two foundational skills you can use to help reduce health issues such as stress, depression, pain, and disordered eating.
Attentional Stability and Being Present - Mindful training involves consciously focusing your attention on an object such as the body, the breath, emotions, or thoughts, which trains your mind to be present. This skill development is important because studies show that 47% of the time we aren't focusing on the present. Our minds can focus on three things. The past, the future and the present. While it's inevitable we think of all three, research shows we are happier when we are present.
Non-judgmental and Receptive Attitude – The second skill involves opening your awareness to the coming and going of physical sensations, thoughts, and emotions without trying to change them in any way. Key to this skill is learning to accept the difficult and challenging experiences we cannot change. This acceptance frees us to give our attention to what we can change; those unhelpful thoughts and worry loops.

BENEFITS OF MINDFUL PRACTICE
The beneficial effects of clinical mindfulness have been researched over three decades. Mindfulness supports people with anxiety, depression, pain, eating disorders, and those who simply want an additional tool to be healthy and well. The benefits seen in clinical studies include:
Stress reduction
Improvement in depression and anxiety
Reduction in emotional reactivity
Increased focus and cognitive flexibility
More balanced eating
Decrease in pain sensitivity
MINDFULNESS EDUCATOR: Colette Fanning
Colette began teaching meditation and mindfulness in 1998. Her expertise lies in teaching meditation and embodied mindfulness practices adapted to the needs of different populations, including healthcare providers, patients with chronic health conditions, and training focused on employee care and well-being.
Accredited trainer - Mindfulness for Health (Pain Management) and Champions Course, Breathworks UK, 2015
Qualified Teacher of Mindfulness-Based Stress Reduction (MBSR), UCSD Mindfulness Institute, 2020
Mindfulness Based Eating Awareness Trainer, 2021
MINDFULNESS COURSES
During each course, you learn how to use the ordinary sensations in the body and the breath to ground awareness in the present. This allows you to meet the stresses of everyday life with more kindness and stability.
Course Structure: Weekly 2.5 hour classes with one 6 hour day of practice and weekly home practices.
Who the courses are for: Classes are open to complete beginners and anyone wishing to refresh, support and deepen their practice of mindfulness.
Benefits: Mindfulness practice literally changes the structure of the brain, which relieves subjective levels of anxiety and depression. It is shown to reduce fear, anxiety and stress by improving attention, concentration, and overall psychological flexibility and well-being.
Courses offered at St. Luke's:
Mindfulness Based Stress Management (MBSR) 8-week Course
Created by Dr. Jon Kabat-Zinn at UMASS Medical Center in 1979, this is the most scientifically tested mindfulness training program. This 8-week course helps you to deal more effectively with both short and long-term stressful situations. With the help of weekly instruction and guided practices, you will gain insight into how to respond rather than react to stressful life situations.
Breathworks Mindfulness Based Pain Management 8-Week Course
This is a unique mindfulness program that provides all the skills you need to manage a chronic health condition and regain a high quality of life. This 8-week program contains scientifically proven mindfulness and compassion tools and practices that draw on 30 years expertise in pain management.

"Breathworks approach to Mindfulness-Based Pain Management is the most comprehensive, in-depth, scientifically up-to-date and user-friendly approach to learning the how of living with chronic pain and reclaiming one's life that I know of. This approach could save your life and give it back to you." Jon Kabat-Zinn
Mindfulness Based Eating Awareness Training (MB-EAT)
Developed by Clinical Psychologist, Dr. Jean Kristeller, MB-EAT is an evidence-based program combining mindfulness meditation and mindful eating exercises to help you to cultivate a balanced and sustainable approach to food, health, and weight. The course will support you to develop an awareness of hunger and satiety cues, make conscious food choices and cultivate greater self-acceptance.
To view upcoming Mindfulness Courses, click HERE and enter the keyword "Mindfulness" in the search feature. If you have questions, please contact St. Luke's Mindfulness Educator, Collette Fanning, at Collette.Fanning@sluhn.org.