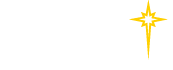 Find a Practice/Location
View All

Oral Health

Routine oral health care is not only important for oral health, it also helps reduce your risk of other health related issues. It's important to brush twice a day and floss daily. Follow-up with your dentist at least once a year.
If you haven't seen a dentist recently, remember that inadequate dental care doesn't just affect your mouth. It is also associated with other health conditions such as diabetes and cardiovascular disease.
If you have a dentist, make sure to schedule an appointment.
If you need a dentist, contact your dental insurance provider for information on dentists that will be covered by your plan.
If you don't have dental insurance or would prefer to use a Star Community Health dental care provider, you can call 484-526-2460 to make an appointment at one of Star Community Health's dental clinics.