News
Spice Up Your Food with Herbs
September 22, 2020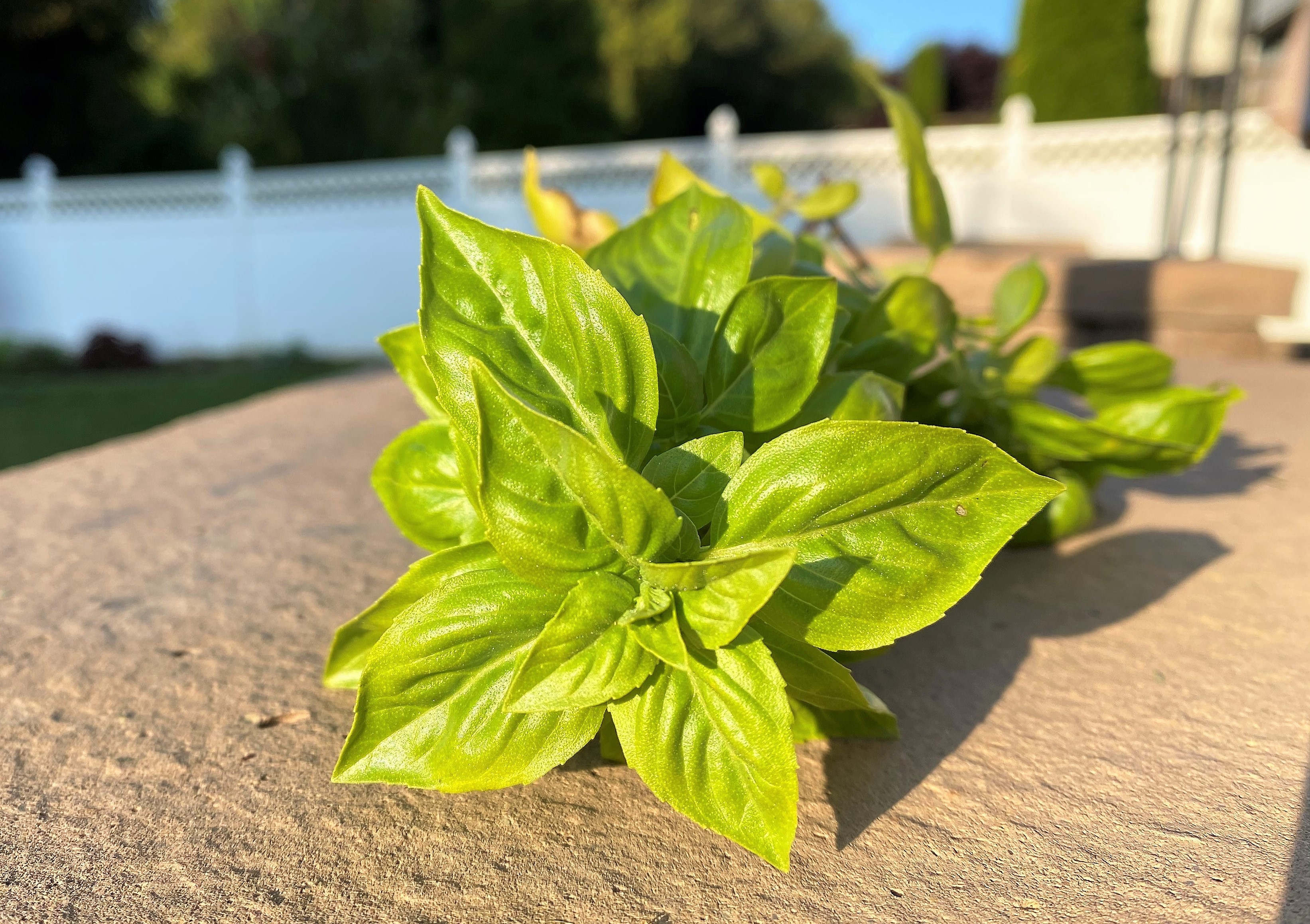 Jacqueline Nester Labatch RD, CNSC, LDN
Add something new to your everyday meals by using herbs. These seasonings can enhance the flavor of canned soups, meats, vegetables and/or salsa. Herbs also go great on top of prepackaged rice or pasta.
Here are some ideas to spice up common dishes with herbs:
Basil:
Basil is commonly used in Italian dishes to add a fresh, earthy flavor. Simply rinse and chop the leaves.
Sprinkle basil on top of pizza, salad, pasta or spaghetti sauce
Add extra flavor to condiments such as mayonnaise, butter or oil
Toss basil and vinegar with fresh tomatoes and mozzarella cheese
Put basil in marinades for chicken or pork
Chives:
Chives give a mild, onion-like flavor to various dishes. Rinse the blades and chop, then add to food.
Top a baked potato or scrambled eggs with chopped chives
Toss into salads, soups and stews
Mix into veggie dip: blend sour cream/mayonnaise with chives and other seasonings such as onion, garlic powder, pepper and celery seed
Oregano:
Oregano adds warm, spice flavors to food. Rinse and chop the leaves prior to adding.
Zest up a seafood dish. Try adding to shrimp
Tastes great on top of pizza, salad or pasta
Add to rice and bean dishes or other Mexican cuisine
Thyme:
Thyme adds zest to savory dishes. Be sure to pull the leaves from the stem before adding to food.
Use thyme to season roast meats or vegetables. Try with roast chicken or potatoes.
Stir whole stocks into stews and soups. While the leaves provide the flavoring, the stems help withstand the cooking process and can be easily removed prior to serving.
Include thyme in fish dishes such as baked halibut, salmon or tilapia