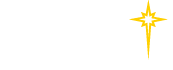 Find a Practice/Location
View All

St. Luke's Fitness & Sports Performance Center - Union Boulevard

OUR FACILITY
St. Luke's Sports Performance Center - Union Boulevard offers 25,000 square feet of training space with indoor turf fields to help every athlete and participant from youth to adult enhance their skill, and sports performance level.
This completely remodeled facility integrates the local sports community with St. Luke's University Health Network. Physical therapists, athletic trainers and orthopedic physicians can have input on training athletes in terms of injury reconditioning and prevention, health maintenance and health/injury referral.
20,000 square feet of turf training space. This can be broken down into three equal fields, with each field measuring 28 x 21 yards.
Multi-sports training. Fields include goals for soccer, lacrosse, field hockey and other sports, along with baseball and softball cages.
State-of-the-art strength training areas designed to maximize power, strength & athletic performance.
Large spectator area running the length of the fields so that parents can watch their athletes train. Wi-Fi enabled so that parents can be connected online for their work and family needs.
For all inquiries click here or call 484-822-5353.
Visit SLSPC.EzFacility.com to sign up for our sports performance programming.