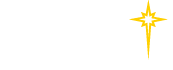 Find a Practice/Location
View All

Sports – Individual and Team Training

Reduce your risk of injury. Gain a competitive edge. Improve your potential. Master the skills you need to dominate your sport.
The health benefits of sports and regular physical activity are well known. And those benefits extend well into adulthood. Adolescents who play sports are eight times as likely to be active at age 24 as adolescents who do not play sports. Similarly, active communities are healthier and active children are not obese.
Sports Performance Training is an approach to training that helps athletes achieve their desired performance goals. An Integrated sports performance program consists of flexibility, cardiorespiratory, core, balance, plyometric, speed, agility and quickness training. The training also increases muscle flexibility and motor control and corrects imbalances throughout the body.
St. Luke's offers facilities and training for all your sports' needs.