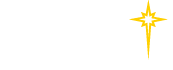 Find a Practice/Location
View All

Fitness Workouts

The following workouts can be done at home, indoors or outside in an isolated location, and are designed to support you with your fitness goals and objectives during COVID-19, with levels for beginner, intermediate and advanced exercisers.
For those exercises that a weight is used to accompany the exercise, barbells, dumbbells or weighted objects (containers, cans of food, bottled water, etc.) can be used.
While you train, maintain social distancing. Avoid touching any equipment or structures that you did not personally bring with you. Wipe down all personal training equipment with antiseptic wipes both prior to and after using during the Workout.
Please remember to play it safe. Consult with your physician and follow all safety instructions before beginning any exercise program. Listen to your body, take breaks and hydrate as needed to avoid injury.
Circuit-training workouts include lower body, upper body and core workouts.