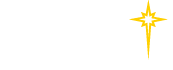 Find a Practice/Location
View All

Become a Member

St. Luke's Fitness & Sports Performance memberships are available to everyone. Memberships are billed monthly and do not require any initiation fees or long-term commitments. Recurring dues must be paid by automatic transfer from your checking, savings, Visa, MasterCard, American Express or Discover account. Discounts are available for member's spouse, partner or significant other and any children under the age of twenty-three (23) living in the same household.
Our Members Enjoy:
Convenient Locations
No Enrollment or Initiation Fees
No Long term commitment

Unlimited Gym Use
Personal Training
Fully Qualified Instructors
Group Fitness Classes
Sports Performance Training
Complimentary Fitness Assessments
Individualized Workout Programs
Cardiovascular Machines
Free Weights
Fully Appointed Locker Rooms
Complimentary Towel Service
Nutrition Services*
*Additional fees may apply. Facilities and amenities may vary by location.