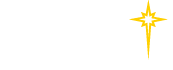 Find a Practice/Location
View All

Fitness at Home

Missing your fitness routine at the gym? Take the Shelter-at-Home Work-out Challenge with St. Luke's fitness expert John Graham of St. Luke's Fitness & Sport Performance Centers. This series of short videos will get you started.
Consult with your physician and follow all safety instructions before beginning any exercise program. Listen to your body, take breaks and hydrate as needed to avoid injury.
Fitness – Shoulders
Raises can be done using dumbbells, kettlebells and even water bottles in a pinch!
Fitness – Calf Raises
Calf raises can improve strength and endurance in your calf muscles.
Fitness – Core Workout
Core moves that can help reduce lower back pain and create a shapelier waistline.
Fitness – Squats
This squat series can be done using dumbbells, resistance bands and even a household chair!
Fitness – Planks
Can improve your overall strength and endurance!
Fitness – Metabolic
Jumpstart your metabolism with jumping jacks, mountain climbers and squats.
Fitness – Full body
This full-body fitness routine includes push presses, hang cleans and the split snatch.
Fitness – Squats
Squats can be done various ways – choose the version that's right for you.
Fitness – Lunges
Lunges anyone? Check out this lunge series that will firm and strengthen your lower body.
Fitness – Push-ups
There's a push up for every fitness level. Choose the one that's right for you.
Fitness – Rows
Yes, you can do these rows on land - no water needed! Remember proper form.
Fitness – Core
Work your core muscles with plank and superman moves!