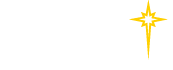 Find a Practice/Location
View All

About

St. Luke's Fitness & Sports Performance Centers offer a supportive fitness environment that is exclusive to our facilities.
Members are eligible for a complimentary computerized fitness assessment and individualized workout program that is specifically tailored to your needs and fitness goals. We are the ONLY fitness centers in the region to offer this!
In addition, our professional, college-degreed and nationally-certified exercise specialists provide ongoing support that will help you not only achieve your goals, but exceed them!
So, if you are new to fitness and don't know where to start or if you are a seasoned athlete looking to increase your performance level, St. Luke's Fitness & Sports Performance is the fitness center for you!