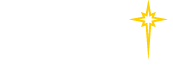 Find a Practice/Location
View All
Hospitals
Fitness & Sports Performance Centers
View All
Outpatient Centers
View All

St. Luke's Center
Administrative Offices
Slam Dunk Basketball Combine

The Slam Dunk Basketball Combine is designed by St. Luke's Sports Performance to be incorporated into your already established basketball event and is a tremendous opportunity for basketball players to measure their sports performance levels.
This event allows each athlete to individually showcase his/her talents at competitive skill stations that coaches and scouts use to find players for their basketball programs. Individual performance testing results will be made available to all participants in attendance in a detailed report.
Call St. Luke's Fitness & Sports Performance Centers at 484-426-2540 for more information.