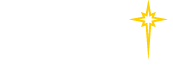 Find a Practice/Location
View All
Hospitals
Fitness & Sports Performance Centers
View All
Outpatient Centers
View All

St. Luke's Center
Administrative Offices
Gridiron Football Combine

The Grid Iron Football Combine is designed by St. Luke's Sports Performance to be incorporated into your already established football event.
This program is for football players who desire to play varsity, start in college or make a career of the game they love. This is NOT a showcase. It's NOT a camp. It IS a pro-style combine that will measure athletes' athletic skills and abilities and put fundamentals to the test. It's real numbers to send to recruiters and coaches. Individual skill testing results are made available to all participants in a detailed report suitable to send to interested coaches.
Call St. Luke's Fitness & Sports Performance Centers at 484-426-2540 for more information.