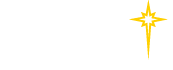 Find a Practice/Location
View All

Awards

Keeping your child safe and healthy is your top priority. But, unless you are a medical expert it can be difficult to know which hospital or physician provides the best care. One way to evaluate quality is to consider the awards received from national rating organizations. These organizations evaluate hospitals and other health care providers by comparing publicly available quality measures.
Each year, St. Luke's receives multiple quality awards including the prestigious Truven 100 Top Hospital Award and the Women's Choice Awards® for being among America's Best Hospital for Obstetrics.
In recognition of the care we provide our most at-risk children, the March of Dimes has granted several awards to our neonatal intensive care unit. These include the 2015 March of Dimes first annual Site of the Year Award Winner for our excellent NICU Family Support Program offered at both St. Luke's University Hospital – Bethlehem and St. Luke's Allentown Campus.