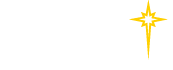 Find a Practice/Location
View All

Triple Aim Golf Academy

Triple Aim Golf Academy is available at our Allentown facility only. Please call (484) 426-2540 for more information.
Golf requires a unique blend of precision, strategy and mental toughness. To reach your full potential as a golfer, you need to be proficient in many skills essential to effective ball striking. You also need to be as fit as you can to fire your muscles properly and in the right sequence as you make contact. TAG strives to maximize every golfer's performance and fitness through a customized yet simple, 3-step process:
LEARN from a pro the best way for YOU to strike a golf ball.
PRACTICE driving, full shots, short game and putting in our indoor facility.
GET GOLF FIT with your tailored golf-focused fitness program.
Located at St. Luke's Sports & Fitness & Sports Performance Center in the St. Luke's West End Medical Center, the TAG facility includes six 12' x 12' hitting bays, a 1,600-square-foot short-game practice area with a variety of turfs and a 400-square-foot contoured putting green. PGA Professionals are available for private lessons and group clinics.