*
New Orthopedic Hospital
September 25, 2023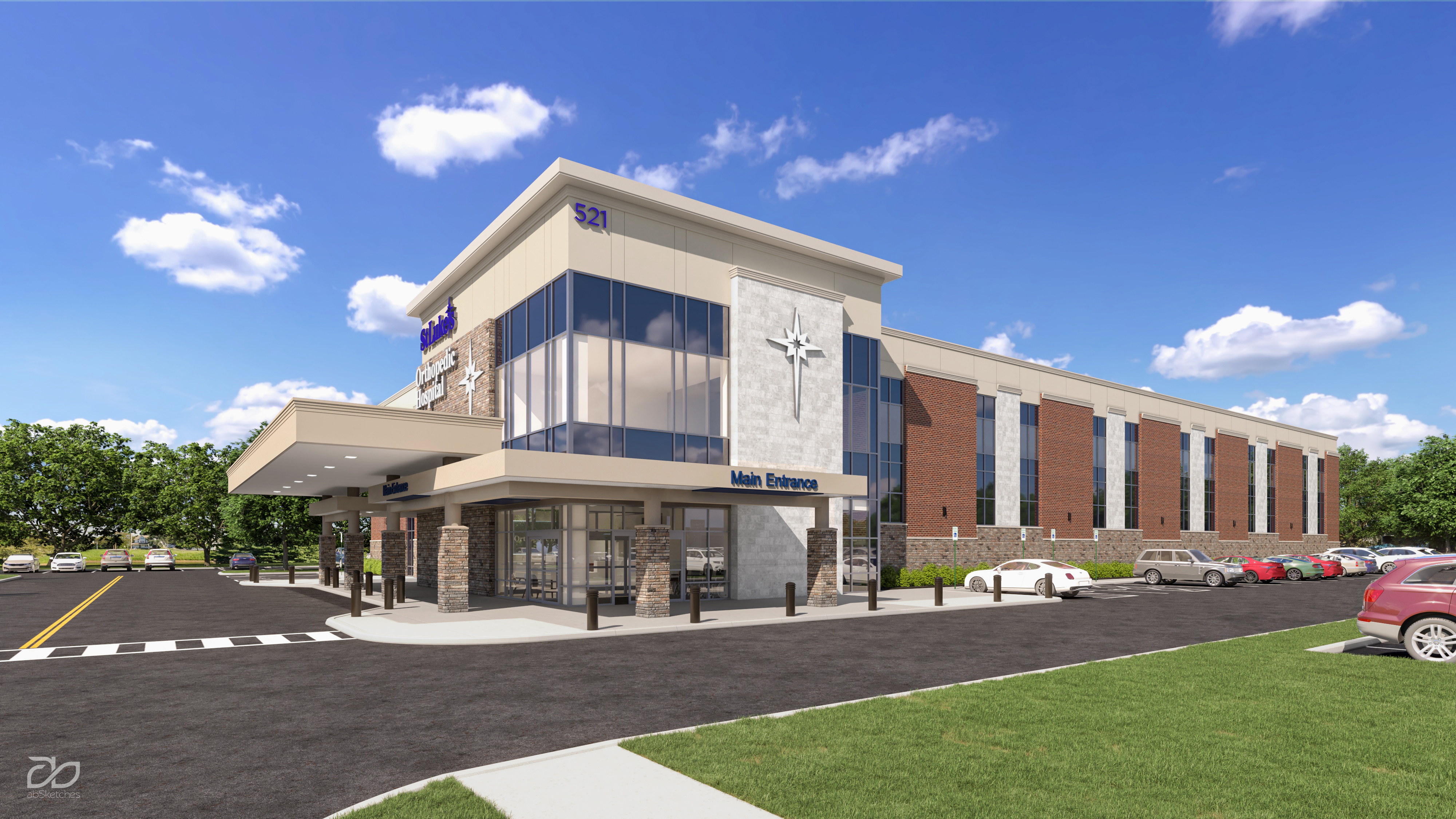 St. Luke's University Health Network (SLUHN) is pleased to introduce the area's newest specialty hospital for orthopedic surgery, where expert teams will perform same-day surgeries of the knee, hip, spine, hand and shoulder, and treat a myriad of sports-related fractures and other injuries. SLUHN officials expect the first patients to be treated in the new hospital beginning this winter.
The St. Luke's Orthopedic Hospital, built with American steel, is a two-story, 52,000 square-foot facility located at the St. Luke's West End Medical Center, 501 Cetronia Rd., Allentown, in western Lehigh County.

"This hospital will provide the ideal orthopedic patient experience in terms of quality, comfort and convenience," said St. Luke's Chairman of Orthopedics Douglas Lundy, MD.

St. Luke's Orthopedic Hospital's first floor will house eight operating rooms and 24 rooms for pre- and post-surgery care of patients, along with support, auxiliary space and comfortable family waiting rooms. The VELYS robot-assisted orthopedic surgery system and other advanced technology will be used to maximize safety, accuracy and quality operative outcomes. The second floor will contain patient overnight rooms, staff and supplies space and shelled-in rooms for future use.

"We want our patients to realize this facility was built completely around their needs," Dr. Lundy added. The cost of the hospital is $44 million.

Dr. Lundy estimates that St. Luke's orthopedic surgeons will perform nearly 3,000 operations, all elective, in this hospital during 2024. About 15,000 surgeries of the musculoskeletal system are completed yearly by the St. Luke's orthopedic specialists. The network charted a 20% growth in this service line between 2022-23 and anticipates this to rise to the same degree next year.

According to Jessica Kamensky, MBA, service line administrator for the Network's Musculoskeletal Service Line, "This hospital is the logical next step in the continuing evolution in our orthopedics program, and it will take patient care to the next level of quality and efficiency."

She says some 80 nurses, technicians, therapists and other staff are being added to work at the new hospital, where an estimated 25-30% of all network-provided orthopedic operations will be performed.

Bill Moyer, St. Luke's West Region President, said, "This project underscores St. Luke's continued commitment to the growth and enhancement of our advanced medical services in this region. We are honored to have our orthopedics teams engaged in the improvement of lives as they bring their clinical expertise to this new facility built just for their patients."

The St. Luke's Orthopedic Hospital was designed with both the present and future needs of patients in mind, says Dr. Lundy. "We are building the hospital in a way that will enable it to provide the very latest and best in orthopedic technology and care for years to come."