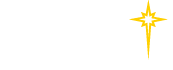 Find a Practice/Location
View All

Our History

St. Luke's Hospice
Hospice care is end-of-life care. The goal of the care is to help you have peace, comfort and dignity. Hospice is not really a place, but rather a philosophy of providing extraordinary physical, emotional, spiritual and bereavement care to you, your caregivers and loved ones in the place you call home. The entire staff of St. Luke's Hospice is privileged and honored to share in this deeply personal life journey.
"When I first learned Hospice was to be brought in I was really scared. Now I thank God for your kind and caring nurses. Without their help I would have fallen apart. God bless you all." — Phyllis E.
Our History
The Modern Hospice Movement
In London during the 1950's, Dame Cicely Saunders developed what is considered the foundational principles of modern hospice care. As a nurse, social worker and physician, she focused on the patient and not the disease. She introduced the concept of "total pain" which included the psychological and spiritual aspects along with the physical. In 1967, she opened the first modern day hospice. Her vision and work transformed the care of the terminally ill.
St. Luke's Hospice
St. Luke's Hospice began in 1986 with four patients and a small team of interdisciplinary professionals dedicated to provide comfort care to the terminally ill in the community. Thirty years and thousands of patients later, St. Luke's Hospice is a leader in providing extraordinary end-of-life care to the patients and families in the communities it serves. St. Luke's Hospice House provides specialized inpatient care for those hospice patients in need of short-term acute care with the goal of returning the patient back to their home and loved ones.
St. Luke's Hospice Mission Statement: The Visiting Nurse Association of St. Luke's, as part of the St. Luke's University Health network, will provide compassionate, excellent quality, cost effective home health care, hospice services and home based parent/child programs.
Contact Us
240 Union Station Plaza
1st Floor
Bethlehem, PA 18015
484-526-1100 or 1-800-211-4788