Complementary Therapies

Hospice is committed to nurturing the body, mind and spirit. These noninvasive, holistic practices do not replace the medical, social or spiritual care of the hospice team. Rather, they work with the total care of the hospice team to promote comfort and wholeness for you and your family.
If you are interested in any of these options, please discuss with your Hospice team.
Aromatherapy
---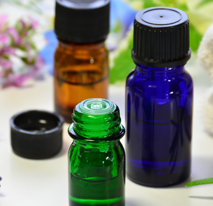 A health care professional, certified through an accredited aromatherapy program*, uses essential oils to promote wellbeing, balance and harmony of the human body, mind, emotions and spirit. Aromatherapy may be used to decrease distress and discomfort, including pain, anxiety, shortness of breath and nausea. By reducing your stress and supporting your cultural, spiritual and emotional needs, it improves quality of life for you and your family.
* Per the regulations outlined by the National Association of Holistic Aromatherapy
Golden Rooms
---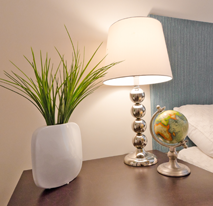 The Golden Room is a concept that involves bringing items of importance or comfort to your environment. Anything you believe is special, such as pictures, music, figurines, blankets and cards, can be brought into your room. Being surrounded by favorite and familiar items can bring increased peace to you and your family and can remind you of happy times. These memories are a powerful force that can have a significant calming effect. They also provide you and your family an opportunity to remember and celebrate the things that are important. Your room can be decorated with beach items, Christmas trees or other favorite themes. We are happy to assist you in this activity.
Reiki
---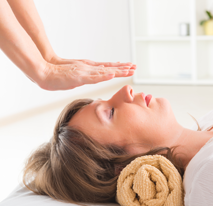 A Japanese technique for stress reduction and relaxation, Reiki also promotes healing. It uses a technique commonly called palm healing or hands-on-healing to transfer universal energy through the palms. This enables self-healing and a state of equilibrium.
Massage
---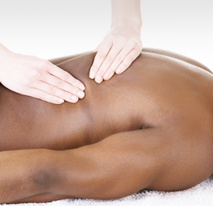 Hospice patients are often in a fragile and vulnerable state. Studies show massage therapy can be a valued component of end-of-life care, as clinical efforts change from that of providing treatment, to providing comfort. As a result, you may respond positively to attentive touch of massage. Also, your caregivers, who may be experiencing stress caused by increased demands, can benefit from reduced muscle tension as they attend to the needs of their loved ones. Massage therapy is available for patients after review by Hospice physician and to caregivers upon request.
Peaceful Moments
---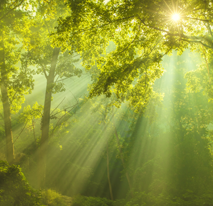 These are a group of practices including guided imagery and visualization, mindfulness, and other relaxation techniques to still your mind and relax your body under stress. Music is commonly used and assists in the reduction of fear. Our trained staff is available to assist you and your family in learning the skills to refresh the heart and mind during your end-of-life journey.