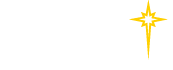 Find a Practice/Location
View All

Luminaria

The 9th Annual Luminaria Lighting - St Luke's Hospice
Saturday, November 13, 2021
5:30 PM - 6:30 PM/Rain or Shine
Becky's DRIVE-IN
4548 Lehigh Drive
Walnutport, PA 18088
The annual luminaria lighting ceremony provides friends and families an opportunity each November to honor the memory of those who have passed away but are not forgotten. The luminaria, which consist of a votive candle set in a small paper bag weighted with sand, represent light and hope. Their lighting is part of the National Hospice and Palliative Care Month observations.
The participants, who include children, are mostly friends and relatives of hospice patients.
5:00 PM - 5:30 PM - Arrive and park
5:30 PM - 6:30 PM - Program
All proceeds support St. Luke's Hospice Bereavement Programs and Services.
Attendees:
Event is Free of charge with a suggested donation of $15.
Your loved one's name can appear on the big screen and on a memorial lawn sign lining the entrance to the event.
Sponsors:
Thanks to your generosity our Hospice team, patients and families all benefit greatly from your gifts.
Please complete the registration form below: