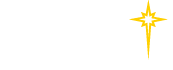 Find a Practice/Location
View All

Nurse-Family Partnership - Get Involved

St. Luke's VNA Nurse-Family Partnership Needs You!
SMART, CREATIVE, ENGAGED THINKERS & DOERS
TO TRANSFORM THE LIVES OF FAMILIES IN YOUR COMMUNITY
BY BREAKING CYCLES OF INTERGENERATIONAL POVERTY
How can you get involved? Join our NFP Community Advisory Board.
The purpose of an NFP Community Advisory Board (CAB) is to meet the needs identified by the local NFP agency and to provide support in an advisory capacity to achieve the program mission. NFP CAB's are comprised of highly committed individuals and organizations that share a passion for positively impacting the lives of families in their communities.
Quality Care
Focused on You