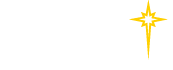 Find a Practice/Location
View All

Overview

St. Luke's NICUs are certified to provide advanced medical care to critically ill newborns and premature babies. Both NICUs are recognized in the "Vermont Oxford Network," a national network of NICUs formed to evaluate quality and outcomes of neonatal practices.
Learn more about St. Luke's
Neonatal Intensive Care Units (NICU)
Staffed 24/7 by fellowship-trained, board-certified neonatologists, along with neonatal nurse practitioners and a team of specially trained nurses, lactation consultants, occupational and physical therapists, the NICU offers the very latest in technology and developmental techniques. St. Luke's NICUs are equipped to perform CT scans, echocardiograms, EKGs, EEGs and ultrasound, among others.
Our practice is to encourage parental involvement in all aspects of care.
NICUs at both campuses offer a family waiting room for visitors, a night watch room for parents to spend a night with their baby before going home and a private place to breast-feed or pump. A skilled team of devoted clinicians provides high-level medical care. Special lighting and noise control create an environment that is sensitive to the babies. Nicky's Place, a private home located on site of St. Luke's Hospital – Bethlehem Campus is available for parents to stay when their babies are patients in the NICU.
Tours of the NICU are available to those who anticipate a high-risk delivery.