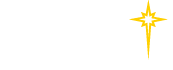 Find a Practice/Location
View All

NICU Family Support Network

Our NICU partners working with the March of Dimes to join the NICU Family Support Network.

This is one of the first licensed programs within the state of Pennsylvania and establishes St. Luke's as a participant with 70 other NICU's nationwide. In fact, St. Luke's was the recipient of the 2015 March of Dimes first annual Site of the Year Award Winner for our excellent NICU Family Support Program offered at both St. Luke's University Hospital – Bethlehem and St. Luke's Allentown Campus.
The network serves to help parents cope with NICU hospitalization and was created by the March of Dimes, with the assistance of NICU families, who know exactly what other families need.
The program is customized to meet the specific needs of the NICU staff and parents and incorporates special components to address the needs of siblings and extended family members. The network also offers continuing education for NICU professional staff on topics related to caring for the critically ill newborn and family centered care.
The program begins with a unit and staff assessment phase. Then an individualized education program is provided for all professional staff, including physicians, nurse practitioners, RNs, unit clerks, respiratory and anyone caring for the neonatal population and/or interacting with parents. Lastly, a parent information center is established. This includes access to a computer, printed educational information, and on-line sharing with other NICU families. The goal is to reduce parental anxiety and confusion, while embracing a family centered care philosophy.