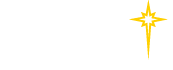 Find a Practice/Location
View All

Choose Us

Becoming a parent is one of life's most precious experiences. When it comes to your children, only the best will do…in all aspects of life, especially their health care. And that is why you can count on the experts at St. Luke's Pediatrics to deliver the quality and compassionate care you expect.
We get to know your child, and you, while building a relationship and providing care that is, well, anything but ordinary. Our team listens to your concerns, understands your child's needs, mends broken bones, heals broken spirits and takes care of whatever life brings your way.
Choose a St. Luke's Pediatrician today; offering:
Same-day sick appointments
Meet the Doctor visits
Convenient locations in your neighborhood
On-call after hours availability
Practice settings to meet your needs
New patients always welcome.
Note: Someone will respond to your request within 48 business hours. If you believe that you have a medical emergency, please contact 911 or go to the nearest hospital emergency department.