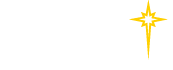 Share your Talents by Volunteering

Volunteering at St. Luke's University Health Network helps to make a difference in the lives of our patients, staff and visitors!
Why Should I Volunteer?
Your personal strengths make a difference to others!
Your time helps others in need.
Your skills enhance our quality.
Your involvement introduces you to new people.
Your participation is needed!
How Do I Benefit?
Enjoy free, delicious meals in the cafeteria or the coffee kiosks!
Obtain a discounted Gym Membership in our Health & Fitness Center!
Receive recognition at an annual Luncheon!
Obtain discounts with Homestar Pharmacy's over the counter products and durable medical equipment!
Attend various educational programs with St. Luke's University Health Network!
And much more!
Click here to learn more about volunteering at St. Luke's. If you are interested in becoming a Hospice volunteer, click here.