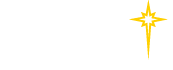 Campaign for Educational Excellence

Funding for the education of our medical students and other clinicians is critical to the future of our Network. The Campaign for Educational Excellence was established to help ease the financial burden of our medical students, as well as supporting the professional and personal development of our nursing staff.
Click here to learn how you can invest in the education of our future physicians or click here to learn more about supporting our nurses.