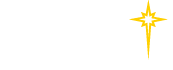 Read Our eNewsletter

We are delighted to share each edition of our monthly eNewsletter, which highlights stories of generosity, volunteerism, and the power of kindness. We hope you are encouraged by what you read. You are a valuable member of our St. Luke's community, and we are so grateful for all that you do.
Click the links below to open a downloadable/printable PDF for each eNewsletter edition.