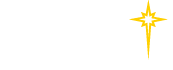 Neonatal Intensive Care Unit (NICU)

St. Luke's Neonatal Intensive Care Units provide highly specialized care for premature babies and full-term babies with medical problems. Your gift will ensure these fragile newborns – some born as young as 23 weeks – receive the intensive medical care needed to give them the best possible start in life.
Click here to help our youngest and most vulnerable patients through our NICU Services.