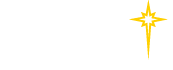 Your Support Brings Comfort and Peace

Why Support St. Luke's Hospice?
Your support makes a tangible difference for patients during their end-of-life journey and for their loved ones who never leave their side.
Your annual gift of $1,000 or more to support hospice qualifies you to be a member of the St. Luke's Circle of Compassion Society. As a member, you are investing in the compassionate end-of-life care and bereavement services provided to hospice patients and their loved ones, today and long into the future. And—importantly—you will empower the innovation and resources that will allow us to stay at the forefront of hospice care. You will receive updates on how your gift is advancing our mission as well as invitations to join us for hospice awareness events recognizing your support throughout the year.
As a recognized 501 (c) (3) charitable organization, any gift you make to St. Luke's is tax deductible.
For questions, please contact DevelopmentOffice@sluhn.org or call 484-526-3067.