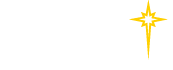 Heart of the City: A Campaign for St. Luke's Sacred Heart Hospital
Donor Spotlight: Tony DaRe
BSI Corporate Benefits will Match up to $250,000 in Gifts to Help St. Luke's Improve Allentown Health
For Anthony (Tony) DaRe, a connection with the city of Allentown began long before he was even born. His parents were Allentown Central Catholic High School sweethearts, and instilled within him the importance of supporting the special community they called home.
"So much about healthcare has become simply 'processing' individuals and you really lose the human component of how personal healthcare is to individuals and their families, especially in their time of need," says Mr. DaRe. "St. Luke's holding its Sacred Heart Campus to the highest standard will raise the bar for everyone, and that's critical to our mission here at BSI."
Now serving as the Chief Executive Officer at Lehigh Valley's BSI Corporate Benefits, Tony is more committed than ever to revitalizing and caring for Allentown's residents – and he has chosen to partner with St. Luke's University Health Network to propel that mission forward.
BSI has made a notable multiyear commitment to advance the work being done at St. Luke's Sacred Heart Campus by matching every Heart of the City Campaign leadership gift of $1,000 or more – up to $250,000.
About the Campaign
In March 2018, Sacred Heart Hospital partnered with St. Luke's University Health Network to meet the growing demands of an increasingly underserved population. Your gift in support of our Heart of the City Campaign will help to revitalize and reinvigorate St. Luke's Sacred Heart Campus.
St. Luke's Sacred Heart has a long-standing tradition of caring for the physical, mental and social well-being of the downtown community, and we are committed to keeping that mission alive and well through an initial investment of more than $30 million over the next five years.
Click here
to learn more about how you can help support the Heart of the City Campaign. See available naming opportunities
here
. For more information, please contact Kelly Chando at
Kelly.Chando@sluhn.org
or
484-526-6965
.
---
Make A Gift