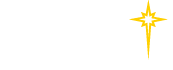 Trauma and Injury Prevention

Your gift to support St. Luke's Trauma and Injury Prevention will provide valuable resources to our community. Below are brief descriptions of the programs we offer and how they make a difference for our neighbors.
Safely Seated Car Seat/Booster Seat Program
This is a pediatric motor vehicle safety program in collaboration with Care Management. This program provides car seats and/or booster seats to families in need. Families are screened through Care Management, and car/booster seat vouchers are provided.
Car Seat Clinics
St. Luke's Trauma collaborates with the St. Luke's Prenatal Education Program to provide car seat clinics to our community. Certified car seat technicians inspect car seats to ensure that they are properly installed and provide education when needed.
Bike Helmet Program
This is an adult and pediatric program in which St. Luke's Trauma provides bike helmets to patients in need. St. Luke's Trauma also provides helmets for community events.
ThinkFirst
ThinkFirst is a pediatric brain and spinal cord injury prevention program aimed at preschoolers through 12th grade. This is a one-time lecture to students that focuses on varying topics depending upon age – playground safety, bike safety, sports safety, concussion prevention.
Every 15 Minutes/SADD
St. Luke's Trauma participates in this alcohol and risk-taking awareness program each year at local high schools during prom season. A "mock" motor vehicle crash and funeral are presented to high schoolers to educate them on the consequences of poor-decision making.
Impact Teen Drivers
This is a distracted driving awareness program. St. Luke's Trauma provides a one-time lecture to students in high school/middle school regarding the consequences of texting and distracted driving.
A Matter of Balance
St. Luke's Trauma provides this fall prevention program to older adults in our community. A Matter of Balance is an 8-session course aimed at reducing the fear of falling and thereby increasing activity levels in the older adult population.
Stop the Bleed
Stop the Bleed is a national program for emergency preparedness. The public is trained on effective bleeding control techniques in the face of life-threatening external hemorrhaging – i.e. how to use a tourniquet and how to pack a wound. St. Luke's Trauma provides Stop the Bleed training within our 13-county service area.
For more information on any of these programs or for injury prevention materials, please email TraumaIP@sluhn.org or call 484-526-3341.