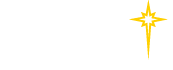 Pediatric Care

St. Luke's loves children! From  prevention and wellness visits to the treatment of complex issues, St. Luke's pediatric team and the donors who support them are committed to helping every child achieve the highest level of health and development possible.
Learn more about our Extraordinary Care for Extraordinary Kids campaign, which supports the development of a state-of-the-art Pediatric Intensive Care Unit (PICU) right here in Bethlehem.
Click here to support St. Luke's Pediatric Care.