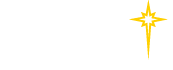 Circle of Hope for Cancer

St. Luke's Circle of Hope Society was established to improve the lives of cancer patients during their cancer journey by providing access to new and emerging therapies and helpful support services. Donations of $1,000 or more during any calendar year qualifies you for membership in this caring group. Members of the Circle of Hope Society are invited to attend special gatherings and other educational and informational events hosted by the St. Luke's Cancer Center.
Click here for more information on how you can be a member of St. Luke's Circle of Hope.