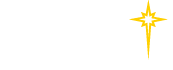 Find a Practice/Location
View All

Invest in Smiles

Star Community Health at The Sigal Center, conveniently located next to St. Luke's Sacred Heart Campus, serves as the medical home for hundreds of downtown Allentown families. Many who receive care at Sigal struggle with transportation and insurance, and the five-chair Sigal dental clinic is their only resource for dental care.
Unfortunately, demand far outweighs capacity, and patients can wait for months, enduring pain, missed school days, low self-esteem and sometimes, serious illness.
With your help, Star Community Health and its partner St. Luke's hope to improve access to dental care by adding three dental chairs. This will enable us to provide 5,000 more appointments each year to vulnerable children and adults. Recently, a generous benefactor stepped forward with a $250,000 challenge grant to underwrite this $500,000+ project. Please help us reach our remaining $250,000 goal.
For questions, please contact DevelopmentOffice@sluhn.org or call 484-526-3067.
Make a gift through the secure online form below: