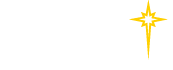 A Lasting Legacy: Dr. James M. Chiadis
Recently, we lost a valuable and longtime member of our St. Luke's Sacred Heart family. Dr. James M. Chiadis was deeply respected and loved by many. During his almost 30 years of service, he remained devoted to his profession, faith and community, and exemplified what it meant to be a servant leader.
We will miss his extraordinary generosity and kindness but will continue to honor him and the contributions he's made to improve care for our local Allentown residents. Dr. Chiadis strongly supported our efforts in enhancing this vital city hospital and making resources available to patients and families that so desperately need them.
In remembrance of all the good he did and stood for, please consider a gift to the Heart of the City Campaign in his memory.
Your gift will help shape and reinvigorate the future of this hospital, with a vision derived from the heart, hard work and dedication of many – especially our very own Dr. Chiadis. He will be greatly missed by all.
To donate by check, please make payable to St. Luke's University Health Network and mail to:
St. Luke's University Health Network
Development Office
801 Ostrum Street
Bethlehem, PA 18015
For questions on monetary donations, please contact DevelopmentOffice@sluhn.org or call 484-526-3067.