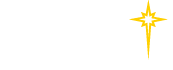 Find a Practice/Location
View All

W.L. Estes Society

Donors who make cumulative lifetime gifts of $50,000 or more qualify for recognition in the W.L. Estes Society. Because these donors have set a high standard of generosity in supporting St. Luke's mission, the recognition of these individuals is permanent.
W. L. Estes Society
Partners – $50,000 to $ 99,000
Leaders – $100,000 to $249,000
Investors – $250,000 to $499,999
Chairmen – $500,000 to $999,000
Laureates – $1,000,000 and above
We are grateful for the generosity of the W. L. Estes Society.