News
Judith Adele Agentis Charitable Foundation Establishes Palliative Care Nursing Education Fund
November 12, 2020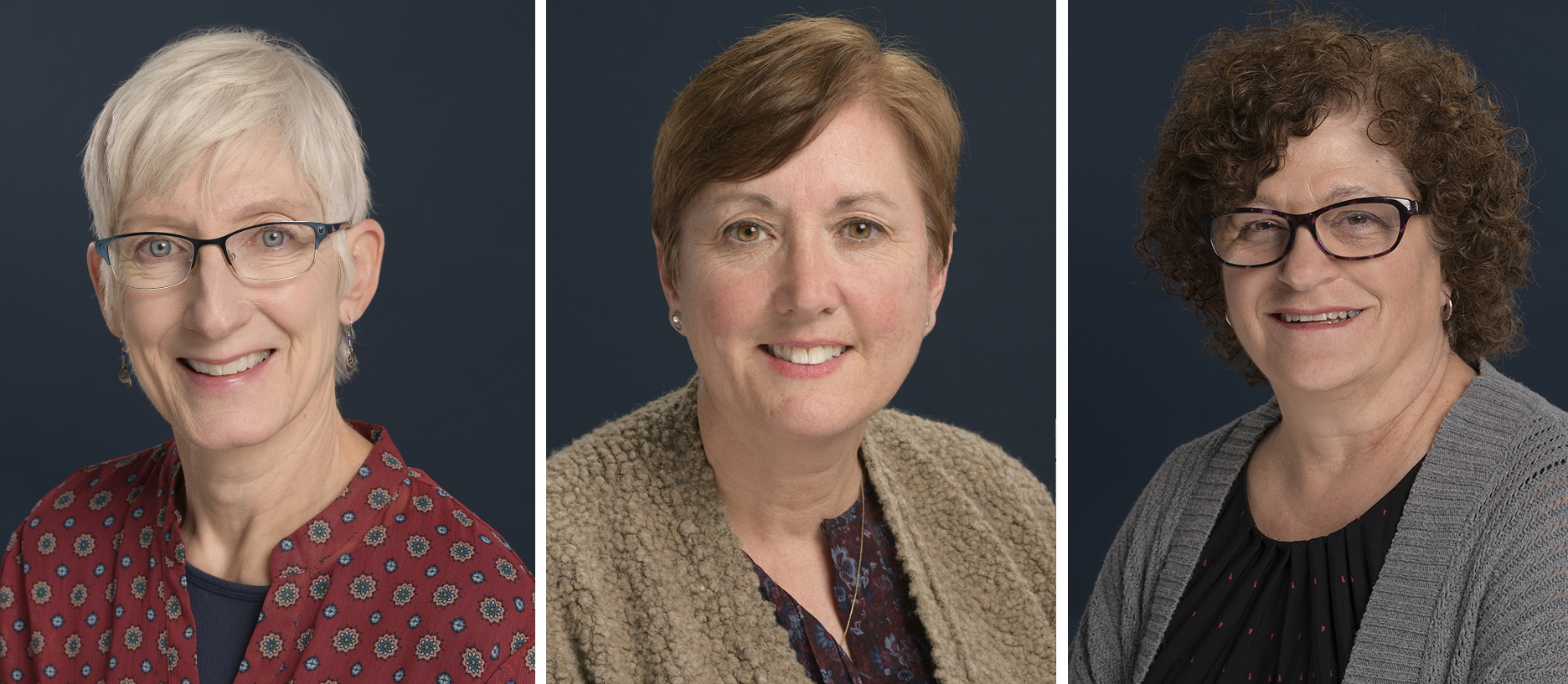 From left to right: Christine McCausland, RN; Kimberly O'Connor, MS, RN and Susan Rodriguez, RN – the nurses who received support from the new education fund
The Judith Adele Agentis Charitable Foundation (JAACF), a Bethlehem, PA-based non-profit, has established The Judith Adele Agentis Palliative Care Nursing Education Fund at St. Luke's University Health Network.
The education fund will provide scholarships that help make it possible for nurses to participate in professional certification programs, attend conferences and seminars, and earn continuing education credits in the field of palliative care. Three nurses are pursuing their Hospice and Palliative Care Nursing Certification with support from the education fund.
"JAACF is committed to supporting educational opportunities to expand the impact of pain management through palliative care. It is an honor to have the opportunity to offer scholarships to health care workers seeking higher education and certification. Our mission is expanding to help advance pain management services through palliative care," says Robert Agentis, Founder and Chairman of JAACF.
Robert Agentis founded JAACF in honor of his late wife, Judith, who passed away in 2013 of pancreatic cancer. The organization's mission is helping others cope by delivering hot meals, hope, and fellowship for patients and their families at St. Luke's Brian D. Perin Hospice House. The Foundation has delivered more than 20,000 meals since its inception in addition to early cancer detection education for pancreatic, liver, and colon cancers.
The Foundation has a goal to build an endowment fund that will support annual education opportunities within the palliative care program, as well as ambitions to establish a fund for a Palliative Care Advanced Practice Fellowship Program at St. Luke's—which would be the first of its kind in this region. "We look forward to future opportunities to expand our educational assistance," added Agentis.
"Throughout the pandemic, our palliative care teams worked around the clock, tending to their patients and keeping them in good spirits," shares Dr. Erin Bendas, DO, MA, Section Chief, St. Luke's Palliative Care. "We are so fortunate that this fund was established to support the growth and development of these talented and devoted nurses, who are so passionate about the care they provide. It is this kind of generosity that powers our work."
Contributions can be made payable to St. Luke's JAACF Palliative Care Nursing Education Fund and sent to St. Luke's Development Office, 801 Ostrum Street, Bethlehem, PA 18015. Or, phone the office at 484-526-3067.