A Tribute to Our Volunteers

From serving on the Network's Board of Trustees, to hosting special fundraising events, to providing companionship to patients battling a life-changing diagnosis—and everything in between—our volunteers are selfless champions of our mission. We are so grateful for their support. Volunteers, thank you for all you do!
---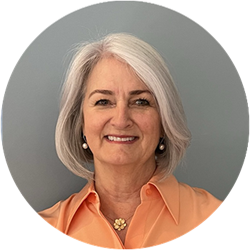 Luanne B. Stauffer, Chairman of St. Luke's University Health Network Board of Trustees
"I learned at a very young age the importance of serving my community. And today, when I am deciding where to focus my time and attention, I look for areas of greatest need and organizations doing meaningful work to improve the overall health of the community.
After spending a number of years with the St. Luke's Quakertown | Upper Bucks Board of Trustees, I was invited to join the Network Board. Accepting was an easy decision for me.
St. Luke's is special because of its commitment to community health, and I felt connected to that mission very early on. I also understood the importance of board governance and I knew a talented group of people when I saw one. There was a genuine respect and appreciation for differing perspectives and ideas. I knew that by joining, not only would I be able to contribute, but I would learn and grow as well.
I am constantly inspired by the entire St. Luke's family. The leadership team is trusted and empowered to make thoughtful decisions for each unique patient population and the caregivers working for this Network are heroes.
I feel humbled and privileged to be able to support them however I can. And that's a sentiment I know is shared by my fellow Board Members. It is our responsibility to give back.
The future of this organization is bright. It is evident in the way its footprint has grown over the years: carefully, intentionally, and always with the mission top of mind. With its dedicated leadership, staff who believe in their work, and focus on the health of the community, St. Luke's is stronger than ever before. I am grateful to be part of the team."
---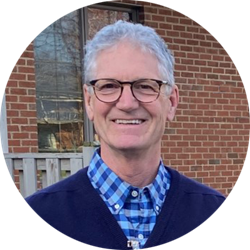 Will Towne, St. Luke's Hospice Volunteer
Will Towne has been a familiar face at St. Luke's Hospice House since 2016, where he provides comfort to countless patients and families in some of their most difficult moments. Beyond his work at the house, you can also find him conducting home visits with patients and completing cross-country bike rides to raise awareness and support of hospice. His dedication is evident in all he does.
"I view death in a special and optimistic way—not as a 'failure' to avoid thinking and talking about, but rather as an inevitable part of living. And this mindset is all thanks to my parents.
My father was an early hospice volunteer in the 1980s, and my mother was an R.N. at a nursing facility—where, coincidentally, I am currently visiting a hospice patient. My mother and mother-in-law both received hospice care at the end of their lives. The compassion they were shown made a significant impact on our entire family.
And so, as I approached retirement from the Biology Department at Kutztown University a few years ago, I was naturally called to volunteer for St. Luke's Hospice.
My work for St. Luke's Hospice is challenging but extremely gratifying. No two patients or families are alike, and I try to provide whatever might make the biggest difference in the few hours I have with them each week.
The doctors, nurses, aides, social workers, chaplains, administrators, and everyone else at St. Luke's Hospice comprise the most loving and dedicated group that I have ever known. I am proud to be on their team."
---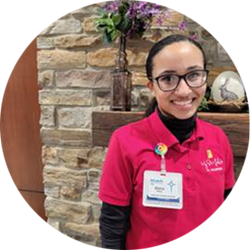 Abena Nettles, St. Luke's Upper Bucks Campus Junior Volunteer
"I love volunteering at St. Luke's because it gives me an opportunity to see what working in the medical field is like in a hospital setting—I can learn about many different healthcare careers all in one place.
The staff is very friendly here. Every day is different, I'm always learning something new and I'm always experiencing something exciting, which is another reason why I am passionate about volunteering.
Volunteering is very meaningful to me because I know I'm helping the community. Just being someone that others can rely on for something—big or small—makes me so happy. I love knowing that I can help, contribute, and give back to the community that helped me thrive."
---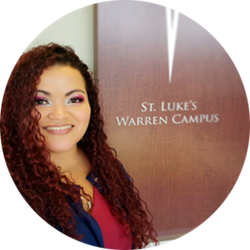 Marjorie Hess, St. Luke's Warren Campus Volunteer
"There are some experiences that make you feel and learn more than others.
My experience at the St. Luke's Infusion Center has brought a mix of emotions. I was so lucky to find an incredible, dedicated, and kind group of people to work with. These caregivers help all their patients in such a vulnerable time: while they are fighting for their life.
I have learned from every patient to be brave during difficult circumstances—and that with love, patience, and dedication, we can help them tremendously as they go through this process. I am grateful to have the opportunity to work with this wonderful team of professionals at St. Luke's.
In the words of volunteerism advocate Elizabeth Andrew: 'Volunteers do not necessarily have the time; they just have the heart.'"
---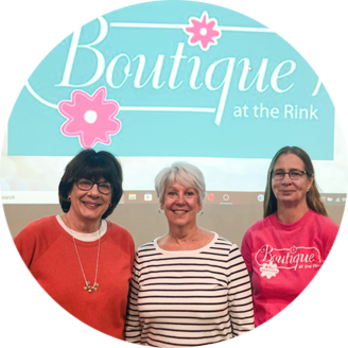 2022 Boutique at the Rink Co-Chairs
From left to right: Barbara Vinci, Carol Jacoby, Janet Binsau
"Boutique at the Rink is special because it offers so many people in our community a way to make a difference for cancer and hospice patients and their families.
Whether they donate clothing, household goods, or other articles; volunteer; shop at the sale; buy raffle tickets, gift certificates, or Premiere Night bracelets; or give a donation—they are helping a great cause. As Boutique at the Rink Co-Chairs, we are thrilled to be able to raise money again this year to support St. Luke's Cancer Center, St. Luke's Hospice, and Cancer Support Community of the Greater Lehigh Valley.
It is our hope that the money will support the purchase of state-of-the-art equipment for the Cancer Center and make it possible for even more patients and families to receive compassionate care services from St. Luke's Hospice. We also hope to provide more resources that will help our community better understand the importance of hospice and palliative care.
Knowing that we can make such a significant difference for patients in our community brings so much satisfaction. All Boutique volunteers pour their heart and soul into this event each year—and it really shows."