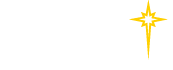 St. Luke's School of Nursing
Excellence in Nursing Education
St. Luke's was the fourth hospital in the country to operate a school for nurses. Today, it is the nation's oldest nursing school in continuous operation.
History is only a small part of what makes St. Luke's School of Nursing unique, though it is an important part. We've stood the test of time because we are committed to compassionate care, we believe in the importance of hands-on learning opportunities at the bedside, and because we provide access to the most contemporary practices and technology to enhance our curriculum.
Our students are recognized for their competence and for how confidently they care for patients—not only in our hospitals, but in communities throughout the state and across the nation.
A gift to support St. Luke's School of Nursing will empower students from all socioeconomic backgrounds to pursue a high-quality education with a focus on compassionate care. These students will be exposed to renowned educators, innovative technology, and real-world patient encounters that will help develop them into skilled nurses. Most importantly, many of these students will begin their careers within the St. Luke's network, which means our patients and families will benefit from their education and expertise.
Even with the ever-changing health care landscape, St. Luke's School of Nursing remains committed to providing the best education possible, with the most advanced resources—always. Your support makes it possible.
Click here to learn more about how you can support nursing education at St. Luke's. Contact DevelopmentOffice@sluhn.org or 484-526-3067 for more information.
To make an online gift, please use the secure donation form below.