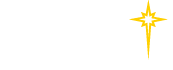 Building for a Healthier Tomorrow: A Campaign for St. Luke's Upper Bucks Campus
St. Luke's Upper Bucks Campus is open!
Thanks to our generous philanthropic community, we have made tremendous progress toward our $5 million capital campaign goal. With just less than $1 million to go, the fundraising campaign will support this monumental project—one of the largest in Quakertown's history. Serving as the foundation for a healthier future, the hospital is one of the finest in the region.
The new 80-bed hospital features:
Spacious private rooms
Medical, surgical, diagnostic, critical care, emergency, and surgical services
An accredited Level 4 Trauma Center
A state-of-the-art Interventional Radiology suite
Click here to learn more about how you can support the future of health care in your community. Click here to see naming opportunities that are available at the new hospital. Or, contact Melissa Siegfried at Melissa.siegfried@sluhn.org or 484-526-3691.
To make an online gift in support of the campaign, please use the secure donation form below.